Kate Upton got a big career boost after gracing the cover of the Sports Illustrated 2012 Swimsuit Issue this month and former Sports Illustrated model Kathy Ireland has some sound advice for her.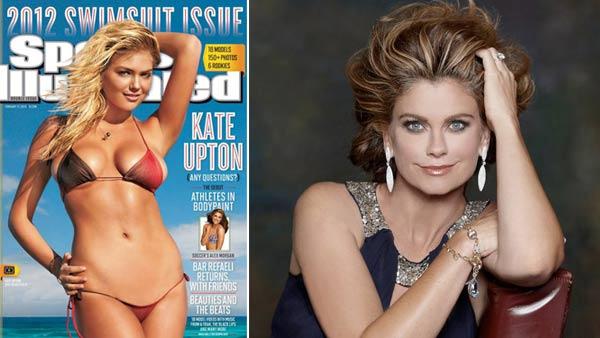 "An agenda is not a bad thing," Ireland told Forbes magazine in a recent interview when asked what she would tell 19-year-old Upton.
"So many young people say, 'I'm just going to see what happens,'" Ireland added. "It's so much more powerful to make things happen and have a plan."
Ireland appeared in 13 consecutive issues of the Sports Illustrated Swimsuit Issue from 1984 to 1996. She appeared on three covers for the magazine's annual issue.
The 48-year-old former model is now an entrepreneur with her own retail line called Kathy Ireland Worldwide, which started as a clothing line at Kmart. The brand, according to the Forbes report, eventually branched out to home goods like flooring, furniture and windows and is now worth around $300 million.
Upton is known for her signature curves and has appeared in campaigns for Victoria's Secret and in the Sports Illustrated swimsuit issue. She was recently named GQ magazine's "Body of the Year."
The 19-year-old model recently made her big screen debut as Mr. Hightower's Mistress in "Tower Heist." She will also appear in the upcoming comedy, "The Three Stooges" as Sister Bernice. Upton also landed on the No. 2 spot on on AskMen.com's Most Desirable Women of 2012 list.
In a recent interview with OnTheRedCarpet.com, which can be seen below, Upton said she hasn't gotten used her cover girl status.
"I haven't gotten used to it yet, every time I look at it, it's still a surprise," She said. "I'm so happy."
"I just really want to enjoy this moment because I've always wanted to be on the cover so I'm just living it right now," she added, "but seeing the past models and where they've taken their careers, hopefully I can do the same or something like it."